The Pipe Fitting Mould Testing
The Final Testing For The Pipe Fitting
The
pipe fitting mould
is
necessary to make pipe fittings.
We are carrying out the final testing process for the order of drainage pipe fittings from a Uzbekistan customer.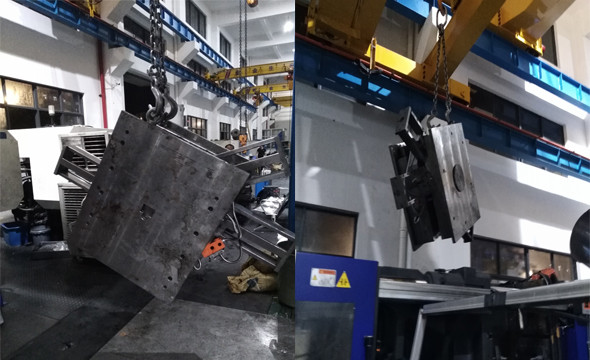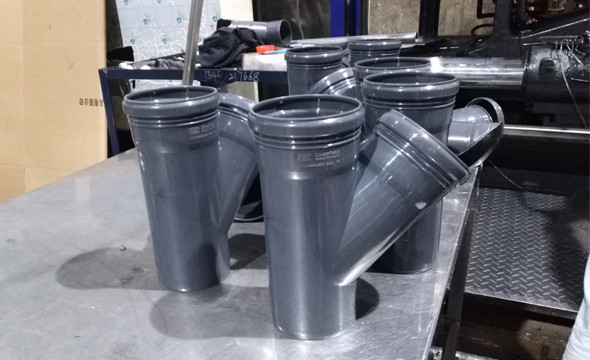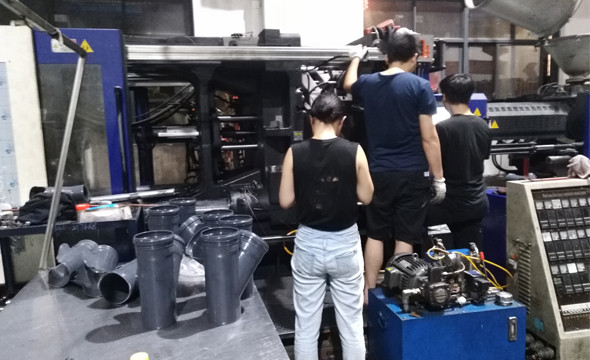 A mold is a negative, hollowed-out image of a figure used to create multiple, identical sculptures which you can display, give to friends or family members, or sell in a specialty shop. One type of clay often used to create molds is polymer clay. Polymer clay is a versatile craft clay that can be baked in a conventional oven and used to mold any number of objects. For example, a mold of a decorative pipe out of polymer clay can be fired in a basic conventional oven and reused multiple times.
Pipe fittings are necessary to join together pipes, or to change the direction of an existing pipe. Pipes and pipe fittings are made of a variety of materials, depending on the fluid or gas being transported. Most pipe fittings tend to be either threaded or able to slip over the pipes they connect.
We offer free design. For some standard products, we rely on experience and industry standards to design. For customer's 2D/3D design, we also need to ensure the accuracy of the mold processing and product perfection.