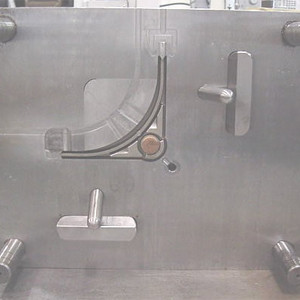 "A" side of die for 25% glass-filled acetal with 2 side pulls.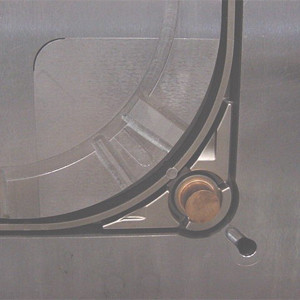 Close up of removable insert in "A" side.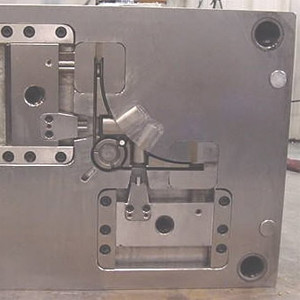 Close up of removable insert in "A" side.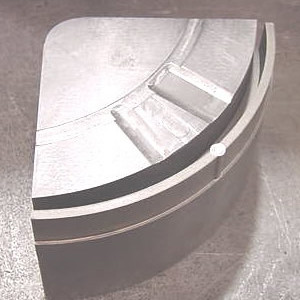 The mould consists of two primary components, the injection mould (A plate) and the ejector mould (B plate). These components are also referred to as moulder and mouldmaker. Plastic resin enters the mould through a sprue or gate in the injection mould; the sprue bushing is to seal tightly against the nozzle of the injection barrel of the moulding machine and to allow molten plastic to flow from the barrel into the mould, also known as the cavity.141 The sprue bushing directs the molten plastic to the cavity images through channels that are machined into the faces of the A and B plates. These channels allow plastic to run along them, so they are referred to as runners142The molten plastic flows through the runner and enters one or more specialised gates and into the cavity 15 geometry to form the desired part.