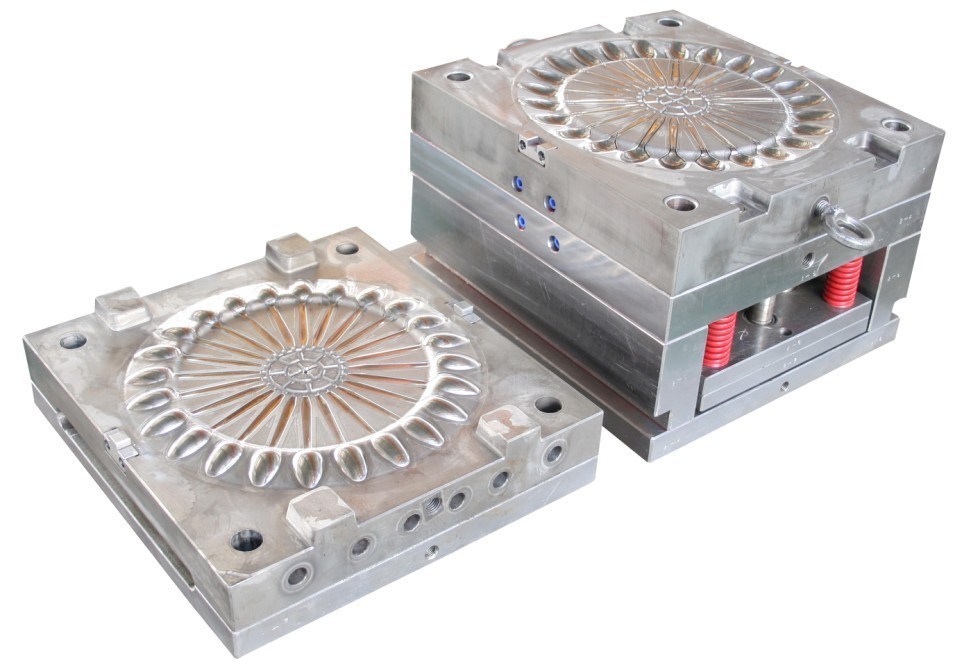 Production Description
Mould material: S50C,S60C, P20, 718H, 2738, H13, 2344, etc.

Information toquote: 2D,3D,samples or pictures of multiple points of view withdimensions.
Leadtime for mould: 30--60days,on basis of the difficulty level.
Service life: 500-1000thousands times.
Cavity number ofmold: 1 cavity, Multiple cavity or one mold with different products.
Runner system: Hot/Coldrunner
Surface treatment: Mirrorpolish, Matte or textured surface.
Main process: Milling,grinding, CNC, EDM, wire-electrode cutting, carved, electrospark,lathe, etc.
Software: SolidWorks,UG,CAD(IGS,X-T,STP),PDF
Mold design time:Within 3days(generally)
Mould testing: All of the moulds canbe well tested before the shipments. Videos for testing the moulds areavailable according to clients' requirements

We offer design and manufacture of molds for disposable plastic knives, forks, spoons, stirrers. Plastic productscan be implemented in any size, weight and thickness of the wall. Our technicalcapabilities allow you to create plastic products with original, sophisticated design.
Plastic Cutlery Mould Gate positioning and design
---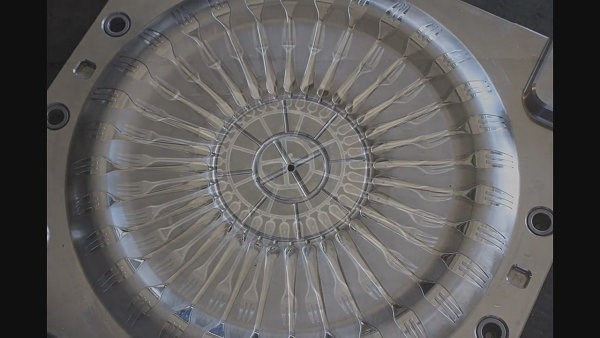 Thelocation of the gate is of importance with respect to the way in which thepolymer flows into the mouldimpression. Other factors have to be taken into consideration whenchoosing a gate location, which include:
•
aestheticconsiderations of the
moulding
;
•
degating
requirements of the
moulding
;
•
designcomplexity of the
moulding
;
•
mould
temperature requirement
;
•
natureof the polymer to be processed
;
•
volumeof the polymer to be fed though the gate and the feed rate
;
•
significanceand positions of weld lines produced
;
•
possiblelocations and effects of gas entrapment created as a result of the fillingprofile
.
Plastic Cutlery Mould Gate types
---
The cutlery mould includes: Plastic Spoon mould,Fork mould,Knife Mould.Once the most probable gate location has been decided, a gate of the correct design and geometry has to be chosen. Gate designs differ according to their intended application. The factors which affect the choice of gate location also affect the choice of gate design to be adopted. For single impression cutlery moulds or individually large components, a directly fed gating system can be employed. In such cases an extended machine nozzle feeds directly onto the mould impression, thus removing the need for a runner system. To achieve an even fill of the moulding without weld lines,directly fed gates are usually situated at the geometric centre of the component, e.g. dustbin bodies, cutlery,buckets,spoon,forks,knife,bowls,etc.,when possible.

32 Cavity Plastic Spoon Mold Testing
---
Please send your message to us